Your new personal touch.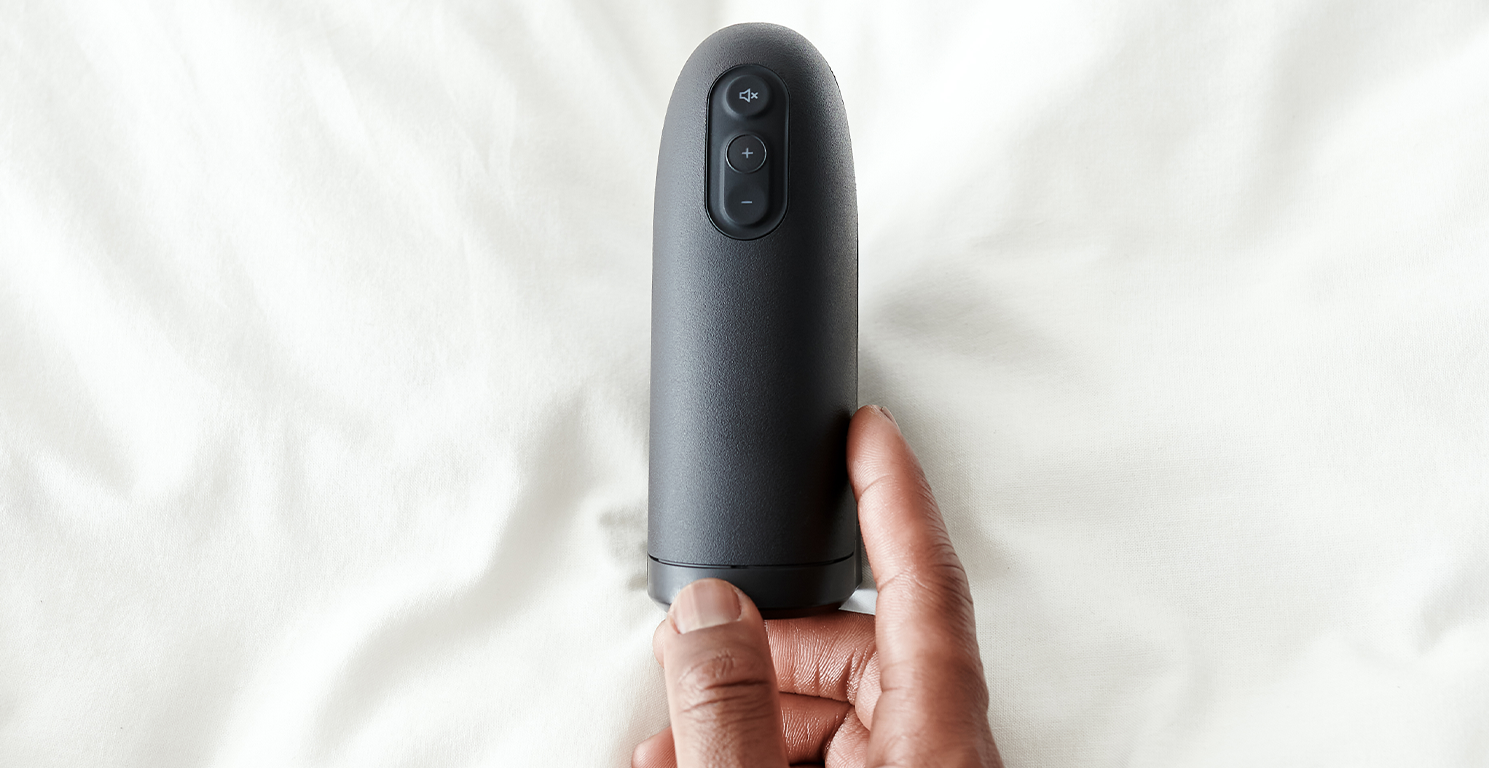 This May, celebrate Masturbation Month with your new personal touch! 
What better way to celebrate Masturbation Month than with a revolutionary sex toy that will introduce you to a whole new level of pleasing yourself? Make room for solo love with Ion, the world's first Pleasure Air stroker.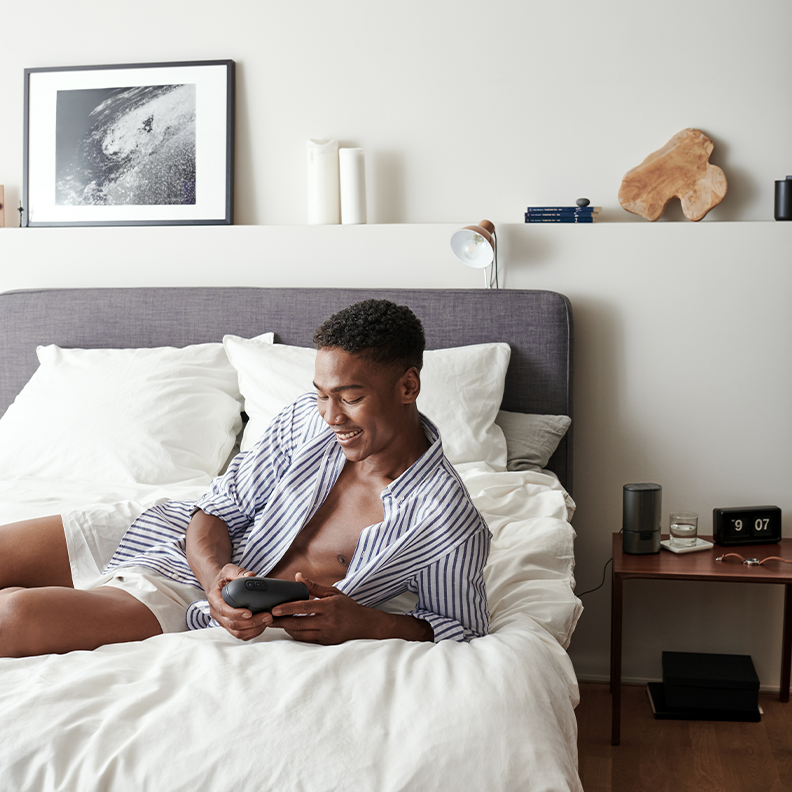 Introduce the joy of masturbation into your regular self-care routine. 
The health benefits are endless—from improved mood and better sleep, to boost in your immune system, to better sexual performance—your new wellness routine just got a whole lot sexier.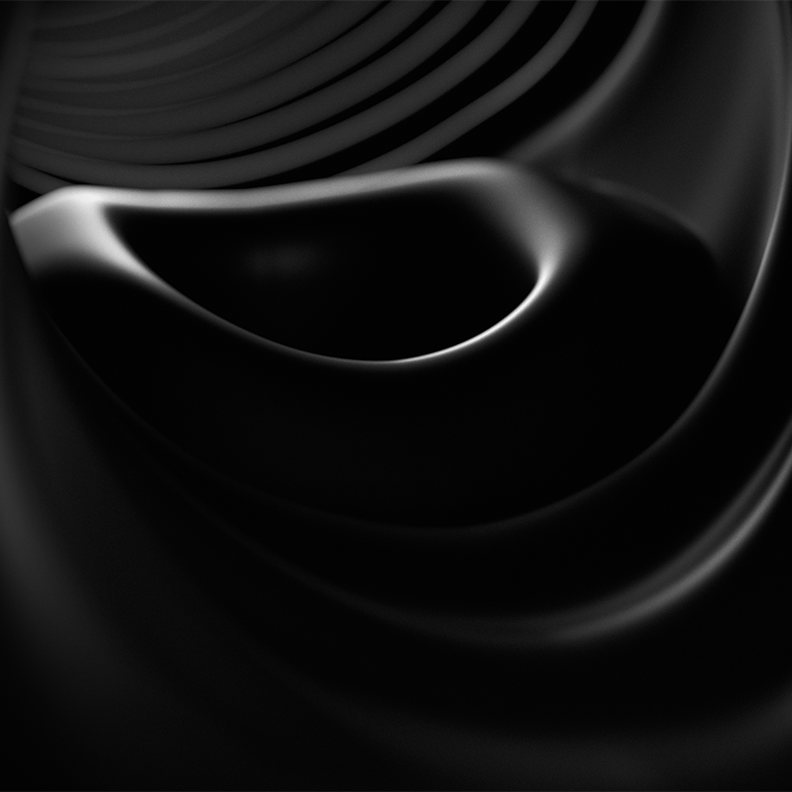 Bring your new personal touch to the next level.  
Arcwave Ion is here to deliver. Sensitive skin receptors, called Pacinian pleasure receptors, are particularly responsive to specific, high-velocity changes in your skin. By sliding the head of your penis inside Ion and activating Pleasure Air under your frenulum, you'll find a stimulation that hits all the right nerves.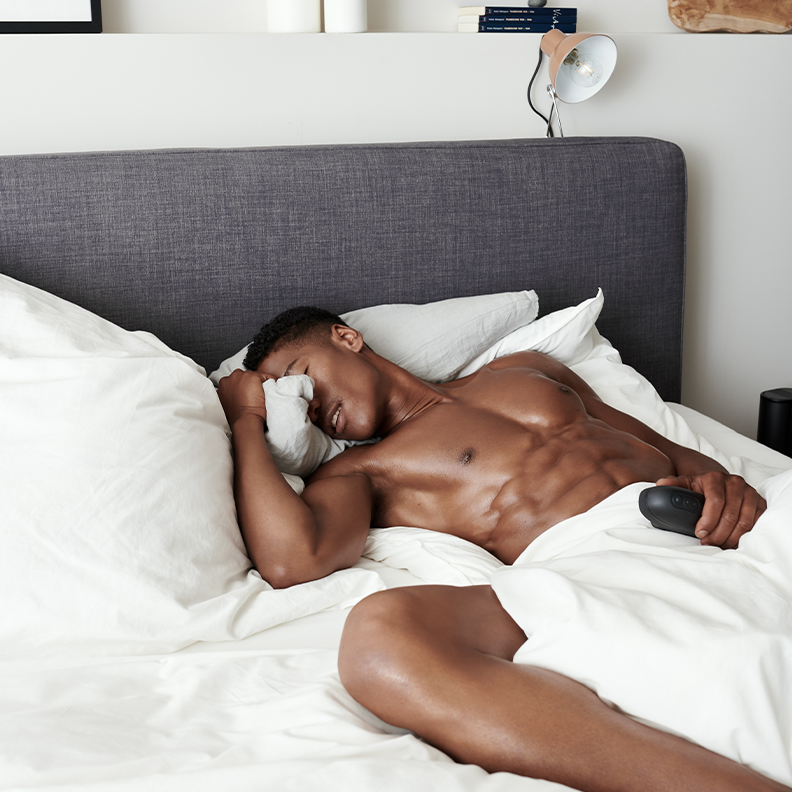 Masturbation: a factor in better health.
In one study, blowing your load up to 21 times a month was found to be the right amount needed to prevent prostate cancer. Another study found that people who 'poach the egg' at least a couple of times a week have higher amounts of immunoglobulin (IgA), an antibody blood protein that helps fight off sickness.

This May, give your routine a new personal touch. Here are 7 ways of experimenting with Arcwave Ion for a variety of all-out ecstatic experiences:
Powerfully Focused

Lube it up and slide it in! With 8 intensity levels, stimulate the head of your penis with the Pleasure Air while holding it steady in one spot, creating an intense, targeted stimulation.

Stroke It Like Its Hot

Move back and forth to tease out that mind-blowing feeling.  A generous way to give the rest of your penis the love it deserves.

Tease It Out

Ion's Pleasure Air waves automatically activate as the sensor detects skin contact. Edge yourself to climax by teasing that extraordinary feeling on and off your most sensitive sweet spot.

Liquid Love 

Try different lubes for warming or tingling effects. Or, experiment with lubricants that have different viscosities. Just remember to always use a toy-safe water-based lubricant with Ion.

Playing with Ice 

Use ice cubes on the tip of your penis to play with temperature as you stroke yourself from cold to hot.  

Hold on Tight 

Achieve a more robust, full feeling by squeezing the CleanTech sleeve so the frenulum is closer to the Pleasure Air sensor, or add a penis ring to the base of the penis. Penis rings can help make erections harder, bigger and last longer.

Pair Your Pleasure

Invite a partner to lick or stroke the top of the penis while your Ion is on. Looking to take it to the next level? Mutual masturbation is an exciting way to bring you and your partner to climax, together.
Now go ahead. Choose your pleasure and let the ride begin.